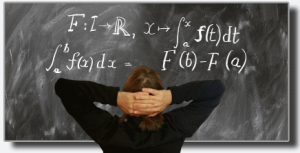 Is everything in archaeology computable? Does digital archaeology reach to the furthest corners of archaeology, or are there limits to what can be addressed digitally or computationally? This was a question that came up at the CAA conference in Tübingen earlier this year: Juan Barceló argued that the term 'digital' was fundamentally associated with numbers and formal logics, and that this constituted an unrealised 'dark side' to digital archaeology which required us
… to rebuild the way we think about the connection from the past to the present using a new language – mathematics, geometry – that should allow new explanations. The trouble is that most researchers do not know the language nor the tool, and they are still linked to a traditional way of doing things. (Barceló 2018).
Juan's proposal was met with a mixed response: while some (a few) recognised this and agreed that the future success of digital archaeology lay in this language of mathematics and associated analytical methods (see, for example, Iza Romanowska's (2018) abstract in the same conference session), others clearly felt that they did not recognise this view of digital archaeology. So why was the response so ambivalent?