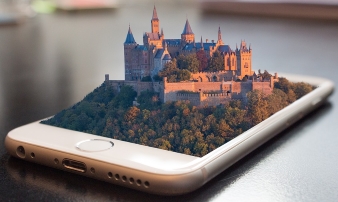 Quartz, the digital news outlet, recently published an interview by Adrienne Matei with Peter Kahn, a psychology professor at the University of Washington. In it, they discuss how technology is affecting our lives and becoming a means to mediate the real world. The item references some of the research that Kahn and his colleagues at the Human Interaction with Nature and Technological Systems Lab (HINTS) have undertaken, aspects of which have direct relevance for understanding technology within archaeology. They raise issues such as the limitations of technological devices, questions of authenticity, changing perspectives, and what they call the 'shifting baseline problem', all of which have their echoes within digital archaeology.
For example, in one study, they compared the experience of subjects presented with natural views from a window to those given real-time views of the same view on a large plasma screen (Kahn et al. 2008). The physiological recovery of subjects from low-level stress was faster with the glass window, while there was no difference between the display and a blank wall. Problems identified with the plasma display included the inability of viewers to change their perspective on outside objects by shifting their position (the parallax problem), as well as issues to do with pixilation and depth perception (Kahn et al. 2008, 198). They also report that subjects made judgments about what it means for a view to be 'real' as opposed to 'represented' and how these judgments then fed back into the physiological and psychological system to affect the outcome of the experiment.
So what can we take from this?